Choosing the right Chiropractor
is an important choice to make.
Your Wilson Elite Chiropractic Team
Welcome to our Wilson chiropractic center where patient care and professional treatment are provided. Dr. Mark Hooper, Dr. Mark Thurston and 
Dr. Brian Gadoury,
 have the experience and qualifications you deserve in order to help alleviate pain and discomfort as well and mend your body. 
Dr. Mark Hooper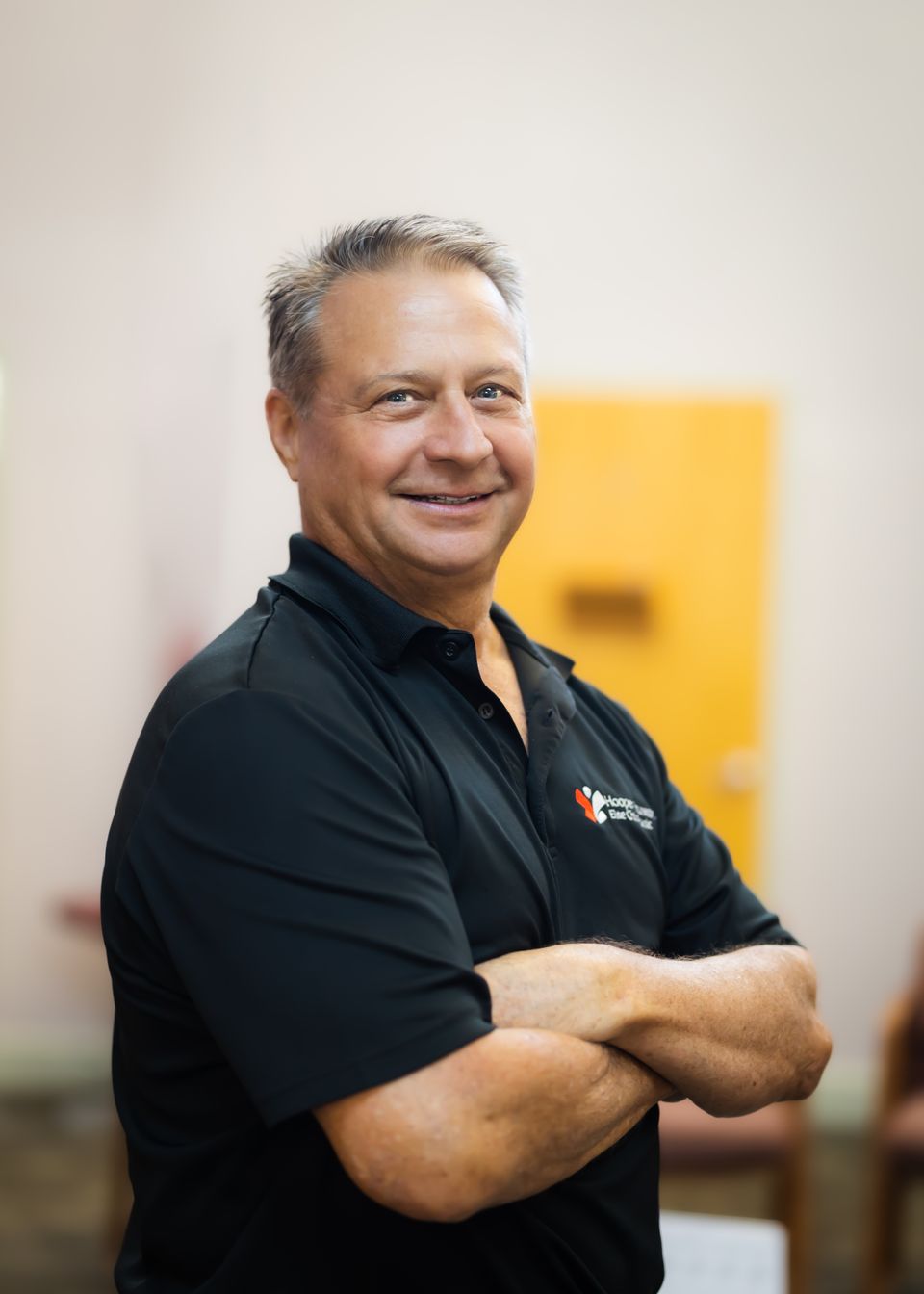 Dr. Hooper grew up in St. Clairsville, Ohio where he was active in nearly all sports. He attended Bowling Green State University in Ohio as a Pre-Med major with a goal of making the college golf team and the Chiropractic career as "Plan B". The golf career didn't exactly work out, but "Plan B" and the Chiropractic career did! Over the years of practice the challenge of helping patients, many of whom consider him their "last resort" to surgery or a life of pain, motivated him on a daily basis. "Helping people and treating them as I would want to be treated is something I practice and our clinic practices every single day." Within his profession, he has completed hundreds of hours of post-graduate education in the treatment of Low Back and Neck conditions, Carpal Tunnel Syndrome, Headaches, Accident injury/Whiplash, Work Ergonomics, Diagnostic Ultrasound, Concussion, NCV testing and has testified as an expert witness over 200 times in the state of North Carolina.

He is dedicated to the current research and evidence-based practices of acute and chronic concussion assessment, diagnosis, management, and treatment and has been certified by the Complete Concussion Management Institute (CCMI) and the National Federation of State High School Associations (NFHS)/Centers for Disease Control and Prevention (CDC) Concussion In Sports as well as the Complete Concussion Management's Sideline Course for Coaches, Trainers, and Teachers. Along with 2023 certifications in "CDC - Heads Up. Safe Brain. Stronger Future" awarded by the Centers for Disease Control and Prevention and American Academy of Pediatrics for Health Care Providers and "Concussion Awareness Training Tool (CATT)".
Dr. Mark Thurston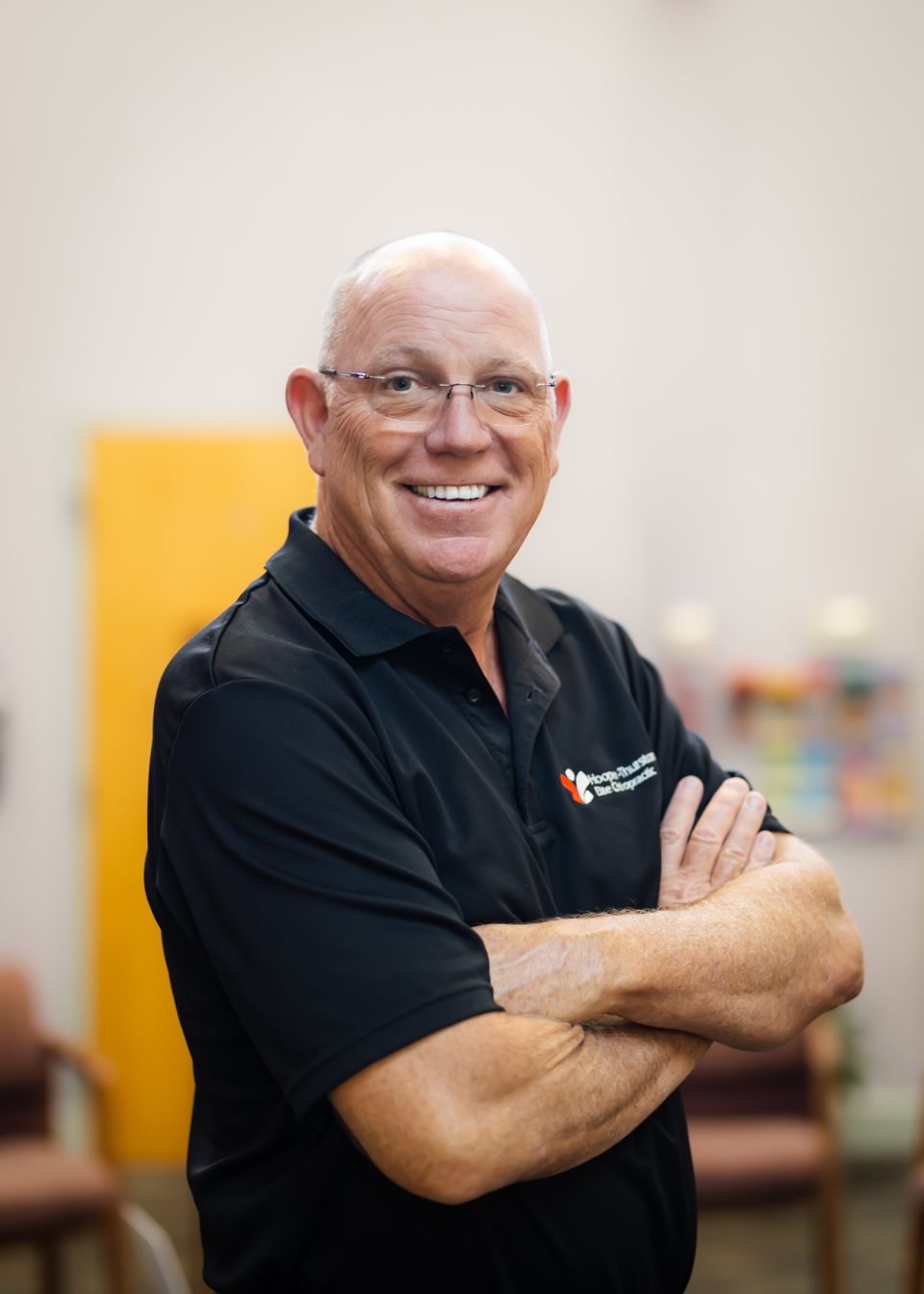 Dr. Mark Thurston has been providing chiropractic care to patients in Wilson for over 20 years. He has changed countless lives through chiropractic treatment. He is originally from Flint, Michigan where he participated in almost all types of sports and activities while growing up. Actually, playing high school tennis was the catalyst that introduced him to chiropractic care. He injured his low back serving and a friend referred him to her father who was a chiropractor. He responded well to care and immediately thought of being a chiropractic physician.

Dr. Thurston worked hard in under-graduate at the University of Michigan and then at the National College of Chiropractic in Lombard, IL. After finishing his chiropractic education and receiving his degree, he moved to Wilson in 1986 and started providing quality chiropractic care to Wilson. Dr. Thurston has an active family life with his wife Mary, three boy's Charlie, Mitchell and Quinn, daughter Alex and son-in-law Riley. His hobbies include snow skiing and golf. He has established himself in the community as a very active member of the Rotary.

Dr. Thurston enjoys treating patient of all ages and with many different types of disorders. He gets enjoyment from helping to relieve a patient's headaches after years of suffering as well as treating patients he has had for years and is helping them maintain a productive healthy life style.
Dr. Gadoury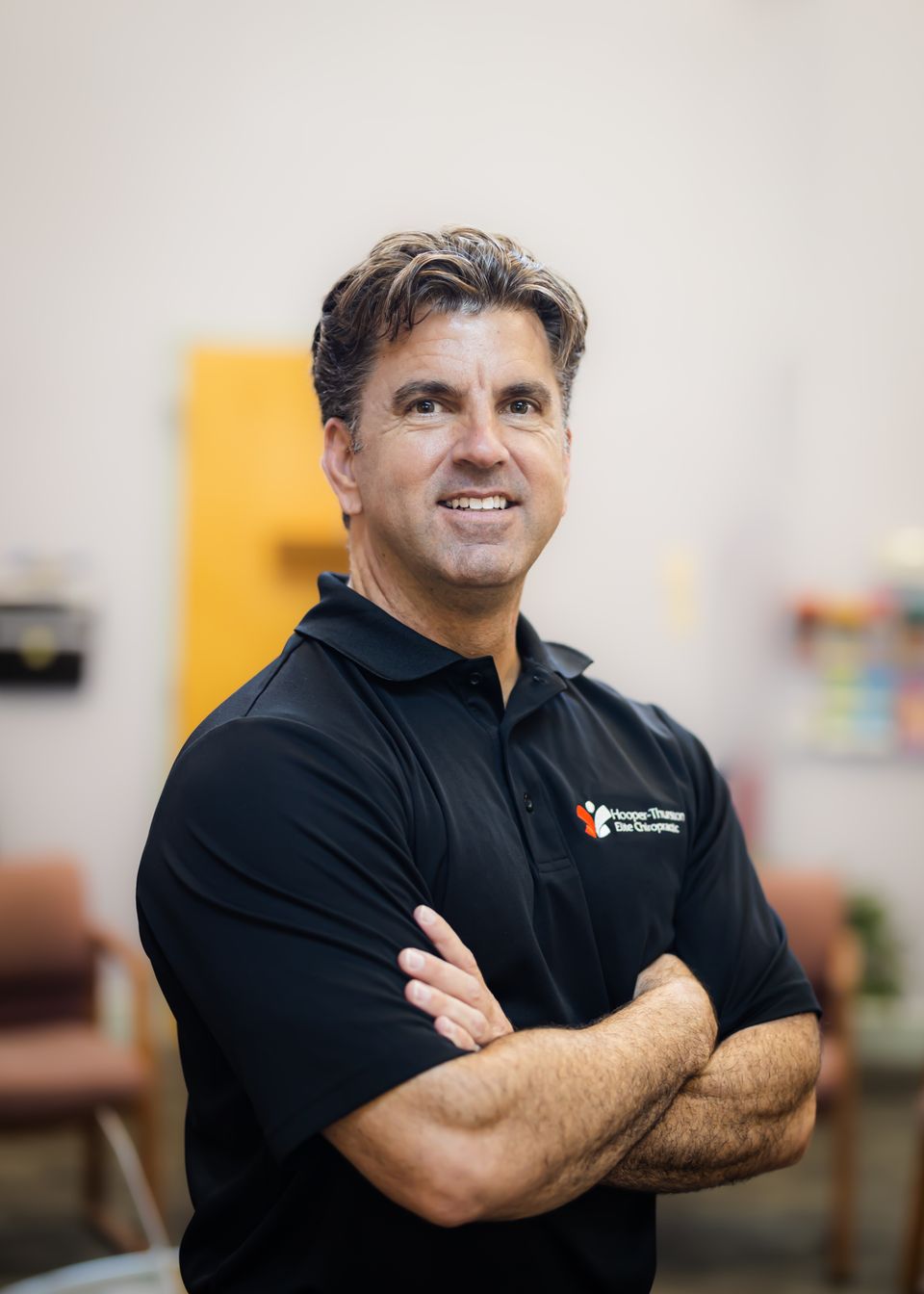 Dr. Gadoury grew up in Pensacola, Florida where he was active in football and baseball. He attended the University of Rhode Island as Pre-Med for Chiropractic then moved to Dallas, Texas to attend Parker College of Chiropractic. He was awarded the "Top Gun" Radiology award for the top of his class in 1998. He went on to start his career as an associate chiropractor of Dr. Bill Pestinger, Valley Ranch Chiropractic "Official Chiropractor of the Dallas Cowboys". He then went on to open his own practice in Hickory, North Carolina Gadoury Chiropractic Center 1998 until joining Hooper-Thurston Elite Chiropractic in June of 2023.
During his career, he has had many accomplishments including being published in TIME Magazine as "Man of the Year" Leukemia and Lymphoma Society" in 2001 as well as working as a Chiropractor for Disney on Ice, Cirque Du Soleil and Barnum and Bailey Circus.  
In his free time, he enjoys surfing, scuba diving, motorcycle riding, track racing, and spending time with friends and family
Ask The Doctor
Do you want to get more information before you make an informed decision? Do you want to make an appointment but hesitate?
Get clarity and direction and resolve your doubts and worries.

The Doctor will personally read your questions and send you a confidential response! Ask us your question and a doctor will respond to your request within 48 hours or sooner.